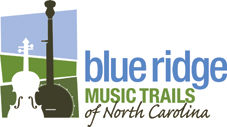 Welcome to the Alleghany Jubilee
Sparta, North Carolina
336-372-4591
Contact the Jubilee
The 2013 Hillbilly Show has been canceled.
Like the Alleghany Jubilee on Facebook!
| | |
| --- | --- |
| | Alleghany Jubilee was featured in a couple of promos for Visions of Alleghany: Old Time Music. Check them out! |
| | The international program, Globe Trekker, shown in the United States on PBS stations, visited the Jubilee Saturday May 12. Host Justine Shapiro interviewed Ernest & Agnes and some of the Alleghany Jubilee regulars. |
The Alleghany Jubilee is owned and operated by Ernest & Agnes Joines. We're located at 25 North Main Street, in downtown Sparta and are open year-round. We area handicap-accessible, family-oriented venue and alcoholic products are strictly prohibited.
All children welcome!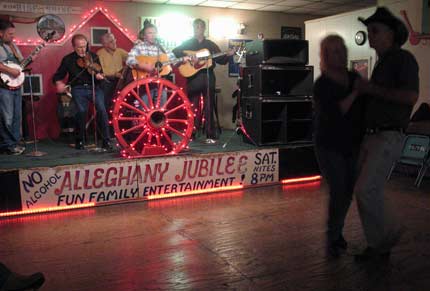 Hours:
Tuesday & Saturday Nights 7-10pm
Admission $5
NOVEMBER 2013 Schedule
Every Tuesday - 7:00pm - Rise & Shine Band
Come celebrate October Birthdays Tues., Oct. 8!
7:P.M. SAT - Nov 2 - Snow Creek Band
7:P.M. SAT - Nov 9 - Mountain Park
NOV 16 Fundraiser for Ernest
7:P.M. SAT - Nov 30 - Bad Habits Canceled



Ernest was on the May 17, 1961 episode of I've Got a Secret. Check it out (and hear him play) below:
Regular bands include Snow Creek, Mountain Park Old Time Band, Rise & Shine, and Talk of the Town.
We were recently featured in this VisitNC video about Blue Ridge mountain music.
People in this region have been making music since they came here. Old-time, hillbilly- whatever you call it- it's in our blood and part of our culture.
The Jubilee, as it's known here in Sparta, was originally the Spartan movie theater. Agnes and Ernest have reworked the interior so that, today, it's the perfect place for dancing, meeting old (or new) friends or just listening to the music of the hills.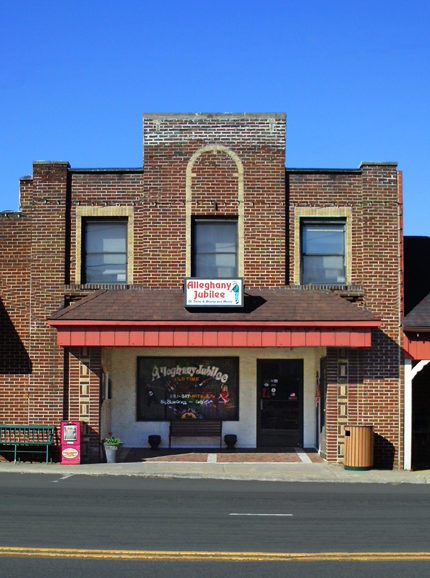 In 2009, for Alleghany County's Sesquicentennial Celebration, Ernest collected hundreds of recordings of local artists and assembled them in a (4) cd album. The collection won a Paul Green Multimedia Award from the North Carolina Society of Historians in 2009 and includes Old Time, Nashville Sound, Gospel, Rockabilly, and much more. Most of the performances have never been published.
You can find out about the collection, Alleghany Musicians, Past & Present, here.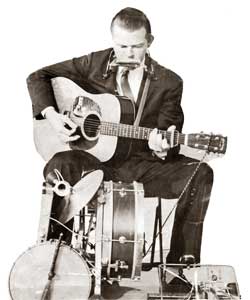 Ernest with his one-man band
on I've Got A Secret in 1961.
Here are a couple more of Ernest and Agnes' songs you can hear online:
Brown Eyes And Brown Hair:

Falling In Love Again: