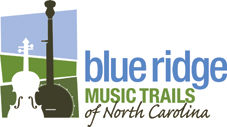 Welcome to the Alleghany Jubilee
Sparta, North Carolina
336-200-4949
Contact the Jubilee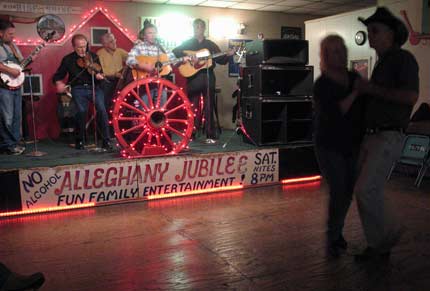 The Alleghany Jubilee is located at 25 North Main Street, in downtown Sparta and are open year-round. We area handicap-accessible, family-oriented venue and alcoholic products are strictly prohibited. Regular bands include Snow Creek, Mountain Park Old Time Band,
Rise & Shine, and Talk of the Town.
All children welcome!
Hours:
Tuesday & Saturday Nights 7-10pm
Admission $6
Schedule
TUESDAY NIGHTS WEEKLY - RISE & SHINE BAND - 7:P.M.
7:P.M. SAT - July 5 - Snow Creek
7:P.M. SAT - July 12 - Mountain Park Old Time Band
CLOSED SAT - July 19 - Sparta Fiddler's Convention
7:P.M. SAT - July 26 - Not Yet Determined (Tune Town had to cancel.)
7:P.M. SAT - Aug. 2 - Zephyr Lightning Bolts
CLOSED SAT - Aug. 9 - Galax Fiddler's Convention
7:P.M. SAT - Aug. 16 - New Cabin Creek Boys and Ericka
7:P.M. SAT - Aug. 23 - Tune Town
7:P.M. SAT - Aug. 30 - Net Yet Determined
**On July 18th & 19th a Four-Family Door Buster Garage Sale will be held at the Jubilee.**
Alleghany Jubilee was featured in a couple of promos for Visions of Alleghany: Old Time Music. Check them out!

The international program, Globe Trekker, shown in the United States on PBS stations, visited the Jubilee Saturday May 12. Host Justine Shapiro interviewed Ernest & Agnes and some of the Alleghany Jubilee regulars.

We were recently featured in this VisitNC video about Blue Ridge mountain music.

People in this region have been making music since they came here. Old-time, hillbilly- whatever you call it- it's in our blood and part of our culture.

Ernest Joines was on the May 17, 1961 episode of I've Got a Secret. Check it out (and hear him play) below:
The Jubilee, as it's known here in Sparta, was originally the Spartan movie theater. Agnes and Ernest Joines have reworked the interior so that, today, it's the perfect place for dancing, meeting old (or new) friends or just listening to the music of the hills.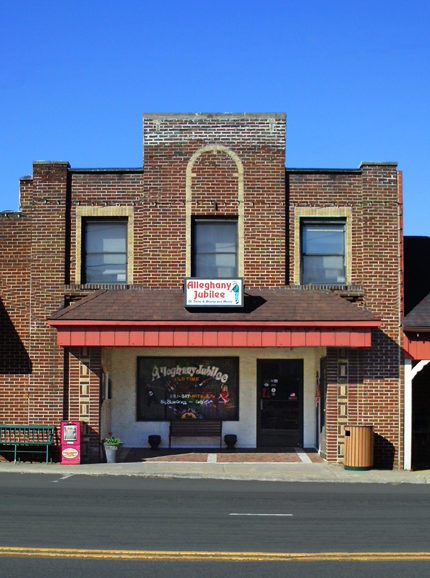 In 2009, for Alleghany County's Sesquicentennial Celebration, Ernest collected hundreds of recordings of local artists and assembled them in a (4) cd album. The collection won a Paul Green Multimedia Award from the North Carolina Society of Historians in 2009 and includes Old Time, Nashville Sound, Gospel, Rockabilly, and much more. Most of the performances have never been published.
You can find out about the collection, Alleghany Musicians, Past & Present, here.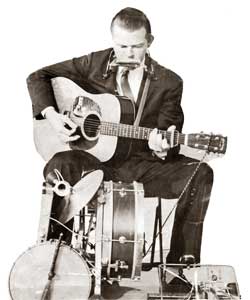 Ernest with his one-man band
on I've Got A Secret in 1961.
Here are a couple more of Ernest and Agnes' songs you can hear online:
Brown Eyes And Brown Hair:

Falling In Love Again: