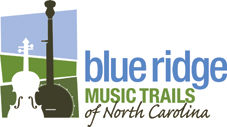 Welcome to the Alleghany Jubilee
Sparta, North Carolina
336-200-4949
Contact the Jubilee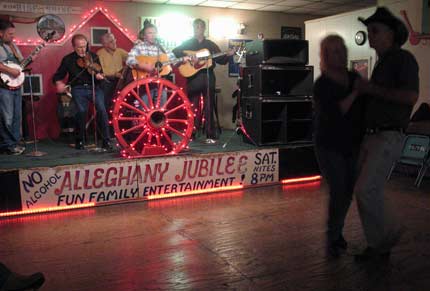 The Alleghany Jubilee is located at 25 North Main Street, in downtown Sparta and are open year-round. We area handicap-accessible, family-oriented venue and alcoholic products are strictly prohibited.
All children welcome!
Admission:
Tues Night $5 per person
Sat Night $6 per person
Children 12 and under admitted free unless special events warrent a reduced admittance
Hours:
Doors open @6:00 pm
Bands perform from 7:00pm - 10:00pm
Light concessions available
Wake Forest University students will be at the Alleghany Jubilee for a special dance on Friday, Jan. 30. Anybody who's been here with the students knows … that's a whole lot of fun! The dance is open to the public, and all are invited and encouraged to attend. Rise and Shine will play from 7 to 10 p.m. Students will be there beginning around 8 p.m. Admission is just $5. Don't miss this one!
Schedule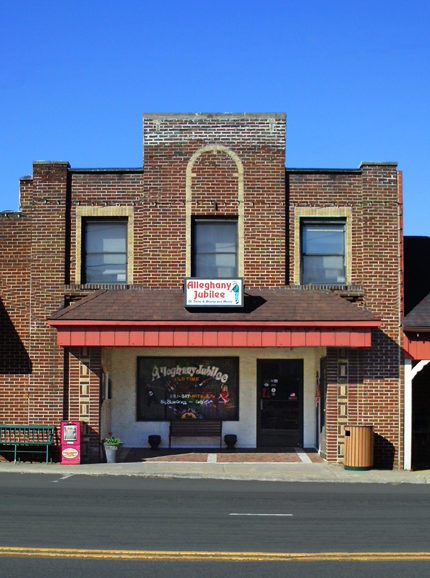 Jan 31 - New Ballards Branch Bogtrotters
Feb 7 - Crooked Road Ramblers
Tues, Feb. 10
Feb. Birthdays & Valentine's Day Celebration
Feb 14 - Mtn. Park Old Time (Valentine's Dance)
Feb 21 - New Cabin Creek
Feb 28 - Tune Town
Mar 7 - Snow Creek
Mar 14 - Mtn. Park Old Time
Mar 21 - New Cabin Creek
Mar 28 - New Ballards Branch Bogtrotters
Apr 4 - Snow Creek
Apr 11 - Mtn. Park Old Time
Apr 18 - New Cabin Creek
Apr 25 - Buck Mountain Old Time
Every Week: Tuesday Night Hillbilly Hoedown
with the Rise and Shine Band
The Tuesday night Hillbilly Hoedown is back under the direction of Agnes and Ernest Joines each week. Monthly birthday parties will feature cake, ice cream, and finger foods. Come celebrate your day with the Rise and Shine Band!

Jean Osborne remains at the helm on Saturday nights with the best of old time dance music. Bands may still contact Jean for Saturday bookings.
The Jubilee, as it's known here in Sparta, was originally the Spartan movie theater. Agnes and Ernest Joines have reworked the interior so that, today, it's the perfect place for dancing, meeting old (or new) friends or just listening to the music of the hills.

now available during Jubilee events!

T-shirts are $16 for sizes S, M, and L;
$18 for XL and 2X.
Hoodie sweatshirts are $28 for any size

Alleghany Jubilee was featured in a couple of promos for Visions of Alleghany: Old Time Music. Check them out! Promo 1 Promo 2

The international program, Globe Trekker, shown in the United States on PBS stations, visited the Jubilee Saturday May 12. Host Justine Shapiro interviewed Ernest & Agnes and some of the Alleghany Jubilee regulars.

We were recently featured in this VisitNC video about Blue Ridge mountain music.

People in this region have been making music since they came here. Old-time, hillbilly- whatever you call it- it's in our blood and part of our culture.

Ernest with his one-man band
on I've Got A Secret in 1961.

Ernest Joines was on the May 17, 1961 episode of I've Got a Secret. Check it out (and hear him play):